Father's Day is a great time to hang out with dad and enjoy a great beer or two. This year, instead of getting dad something he'll never use (the stereotypical tie or garden gadget), give him a gift he doesn't have to fake appreciation for. Get your dad an awesome beer gadget, along with a sixer of great brew of course.
To help you choose just the thing to show him you care, here are a few of the coolest beer gadgets we've seen recently.
These maps are the coolest way to show off your favorite bottle caps. Maps are available in the shape of every state and a number of countries too. Let dad show off caps from all the great brews he's enjoyed with a Beer Cap Map for Father's Day.
Lots of beer lovers collect bottle caps. Sadly, most of the time they're stored away where they can't be seen while collecting them for a future use. The Beer Cap Shadow box by Craft Beer Hound is a great way to let dad show off his cap collection. Filling the box is fun and further encouragement to enjoy some great brews.
Have a dad that likes to shoot? The .50 Caliber Bottle Opener from Bullets2Bandages is a great bottle opener made from a big badass bullet. Get dad one for Father's Day and he'll be sure to enjoy this unique bottle opener almost as much as the beers he'll be opening with it.
Does dad like classic cars? Maybe he has one of his own? Get him a Racetrack Styles bottle opener to match. Each bottle opener is styled like a classic ride to be the perfect addition to any car lovers collection. Get dad one to match his pride and joy.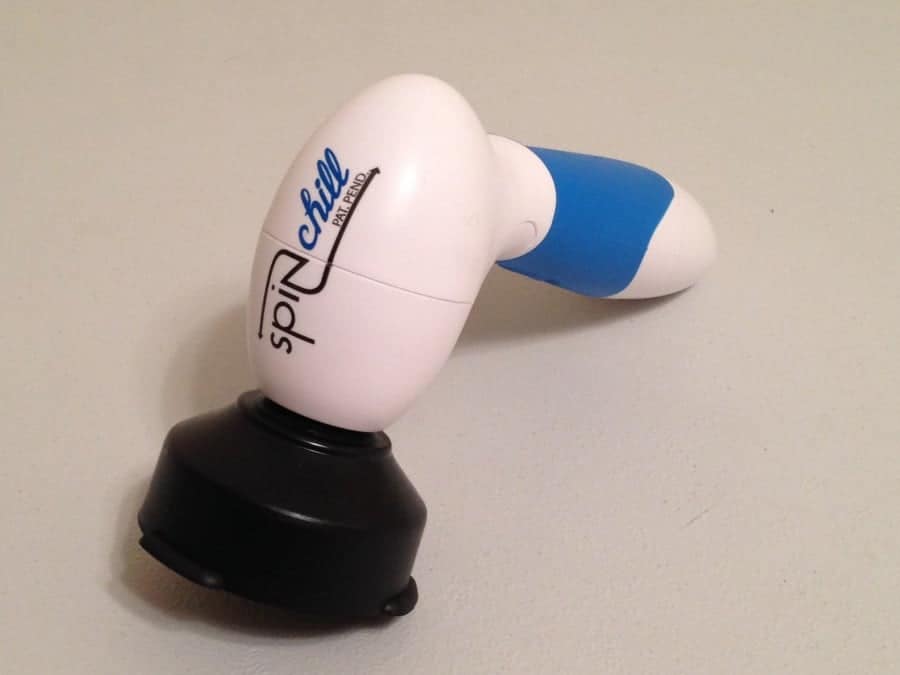 Want to get your beer cold quick? The Spin Chill is the tool for the job. Simply snap a bottle or can into it, put the beer in cold water (ideally ice water but even lake water will work) and press the button. Through the magic of science, 60-seconds later your beer is cold and ready to enjoy. Grab dad a Spin Chill and be sure to include a sixer to try it out on.
Does your dad like to work with tools? The Craftsman Bottle Wrench is a great addition to any tool box. Even if he isn't the most handy around the house, at least he'll have a good reason to go out to the garage and say he's working on something.
Upgrade dad's wardrobe with this awesome hoodie. No need to hold your brew around the camp fire when you have a beer hoodie to hold it for you. Get one for him for Father's Day and enjoy a few around the camp fire this summer.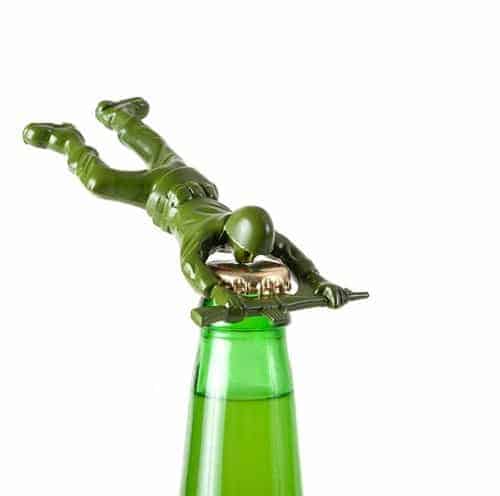 Who didn't play with little green army men growing up? Get your dad this bottle opener and he'll be able to carry out very important missions (opening beer bottles) with his favorite brew. Just don't leave it on the floor where mom will yell to clean it up.
Does dad like to bring beer with him to parties and other events? These neoprene 6-packs are great for brew-on-the-go. While the cardboard variety are cheap, these bad-boys help insulate your beers keeping them not only cool but they also keep from smacking into each other (or other object). In addition to 12oz bottles and cans, they'll take a 22oz bomber too making them even better for carrying all your big brews.
Another gadget to keep dad's beer cold. The Chillsner is a ice filled device you can insert into any warm beer bottle to cool it down in minutes. Even better, it's great for keeping brews cold in hot weather on the beach or in the boat. Get dad one this Father's Day and help him keep cool with all of his brews.