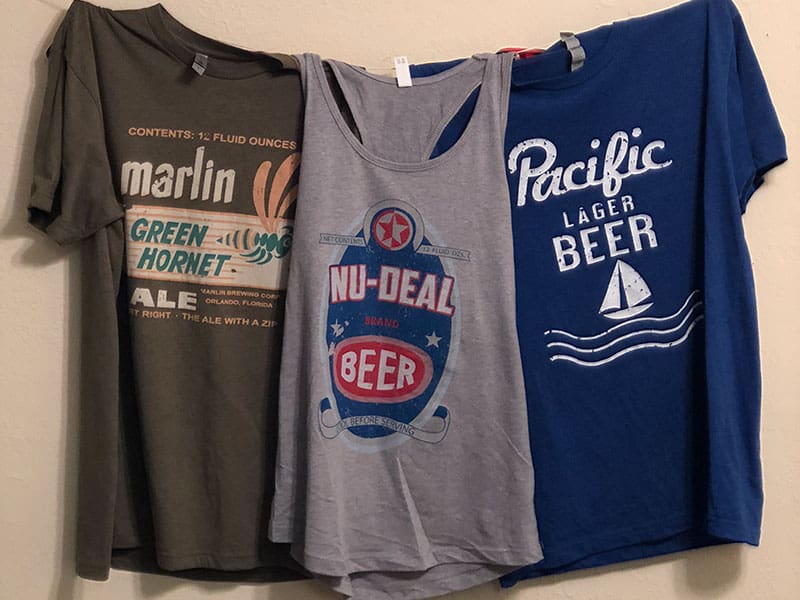 Brewers have really stepped their label game up in recent years. With store shelves more crowded than ever before, you've go to stand out if you want to sell. But while the beer label game is stronger than ever before, there's something awesome about old school beer labels too. Vintage Beer Shirt Club brings you those sweet old labels, every month.
Join The Vintage Beer Shirt Club
We all love rocking beer gear, but do you really want to wear the same brewery shirt everyone else in the taproom is sporting? The Vintage Beer Shirt Club will hook you up with gear that's as unique as your taste in beer.
Each month, this club searches out cool artwork from old beer cans, labels, and breweriana collectables from historical breweries, then slaps them on unique shirts just for you.
For a monthly subscription, you get a new shirt each month! You can go month-to-month, or save some cash by subscribing to a pre-paid package for multiple-months. Cancel at any time and shipping is free.
The shirts are brand new, but rock vintage logos. Something old is new again and the shirts will hold up to years of stylish sporting. They're super comfy.
Each shirt also includes a card with info about the particular beer brand featured on the shirt. You'll learn some history about past beers, and be able to back up the gear you're rocking by speaking knowledgeably about it. It's been interesting to learn a little about a now-gone brand each month with the arrival of a new shirt.
Sweet Shirts
Getting new beer gear is always awesome. Now you can have that greatness delivered to your home every month, featuring a unique beer brand from years past. The Vintage Beer Shirt Club is a great way to upgrade your wardrobe with old school beer cool.
Subscribe to the Vintage Beer Shirt Club today for your self, or gift your friend a membership. Save $5 on your order with discount code CraftBeerTime