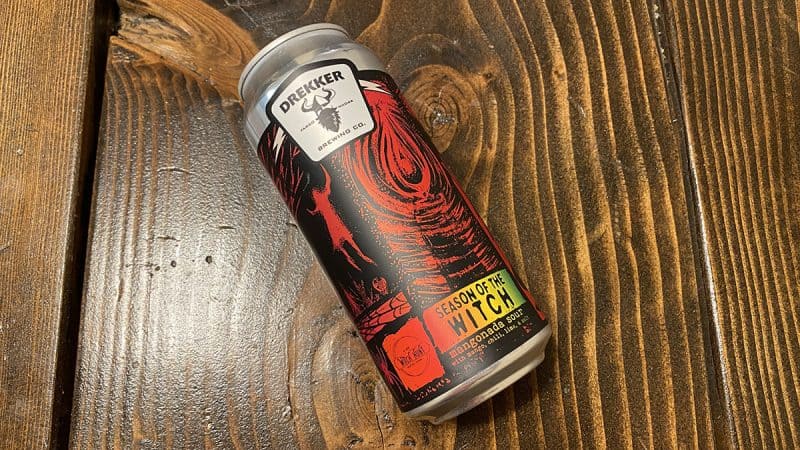 With the change of seasons comes the start of new things. Witch Hunt, a non-profit supporting marginalized individuals in the Minnesota craft beer community, just announced the launch of a new chapter in the Fargo-Moorhead area. To celebrate, they just released a tasty new collaboration beer with Drekker Brewing. Season Of The Witch is the perfect beverage to welcome fall, and open a new chapter in the Witch Hunt story.
Season Of The Witch
Witch Hunt continues to work with local breweries on wonderful collaborations and continuing education for their members. For their latest release, they worked with Drekker Brewing in Fargo, ND to capture the spirit of a staple in Mexican communities in their mangonada sour.
Season Of The Witch packs tons of fresh mango, chili peppers, lime, and a touch of salt, just like the delicious street beverage.
It's filled with big mango flavor and tropical fruit sweetness upfront, followed by a brilliant bit of lime acidity to cut the sweetness. Chili peppers are present enough to provide a bit of warmth late, and a touch of salt also helps to balance the sugary of the mango.
This brew is perfect for the changing of the seasons. Fruity fun in salute of summer and then moving to dash of warmth from the chili peppers, keeping you cozy in the fall weather, and a touch of saltiness for the upcoming winter. Take another sip and return to summer sweetness.
Spooky Good
The wonderful women of Witch Hunt continue to crush it with amazing collaborations, while they educate and advocate for the marginalized voices within the craft beer industry. Drekker Brewing is known for its fruit brews and this one doesn't disappoint. It's perfectly balanced and wonderfully timed for the change in weather.
Witch Hunt & Drekker Brewing Season Of The Witch is hitting Twin Cities liquor stores now. Grab a 4-pack and celebrate the amazing work Witch Hunt is doing. Learn more and join them in making a difference here.