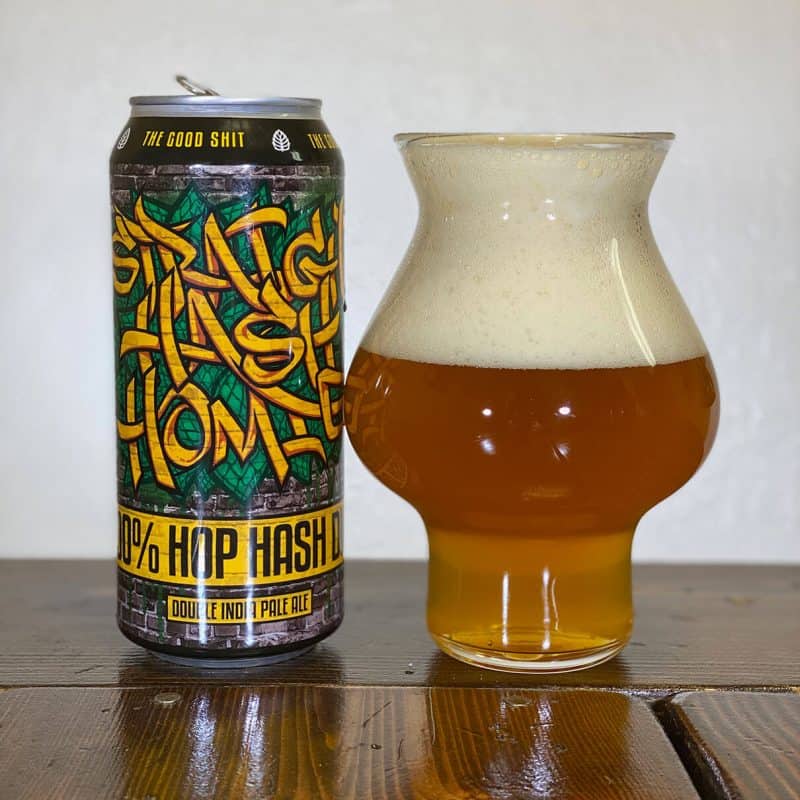 Please, don't be the beer guy that thinks they're impressing people by mentioning that hops are related to marijuana every time one of the two are brought up. Be chill. Hit this much more relaxed mixture. Lupulin Brewing Straight Hash Homie is a beautiful brew, without the botany lesson.
Straight Hash Homie
Made with 100% hop hash (lupulin powder) in the boil, whirlpool, and dry-hopping, Lupulin Brewing Straight Hash Homie is all about hops. It's packed with hop aroma and flavor, without the bitterness and vegetative properties often added by huge hop additions.
Pouring a clear and deep golden copper, a big frothy slightly off-white head forms. It slowly settles and leaves bits of lacing on the walls of the snifter.
Tons of tropical fruit aroma, with notes of mango, papaya, light peach, and soft pear. There's a sweet maltiness in the nose too, with a touch of caramel.
Take a hit. Straight Hash Homie is filled with fresh tropical flavor. Melon, light ripe pineapple, papaya, a touch of mango, and a bit of berry. There's enough malt to balance the big hop hit nicely. Soft mouthfeel and a nice sweetness, that dries out into the aftertaste of tropical touches.
It's Money
Filled with straight tropical fruit tastes and banished of bitterness, Straight Hash Homie is a delicious dose of hops. Enjoy the wonderful properties imparted by using 100% hop hash in this barrel of lupulin powder love.
How did you pay for that beer? Straight cash, homie. How's it hopped? Lupulin Brewing Straight Hash Homie. Grab a sack of this killer kind while you can.