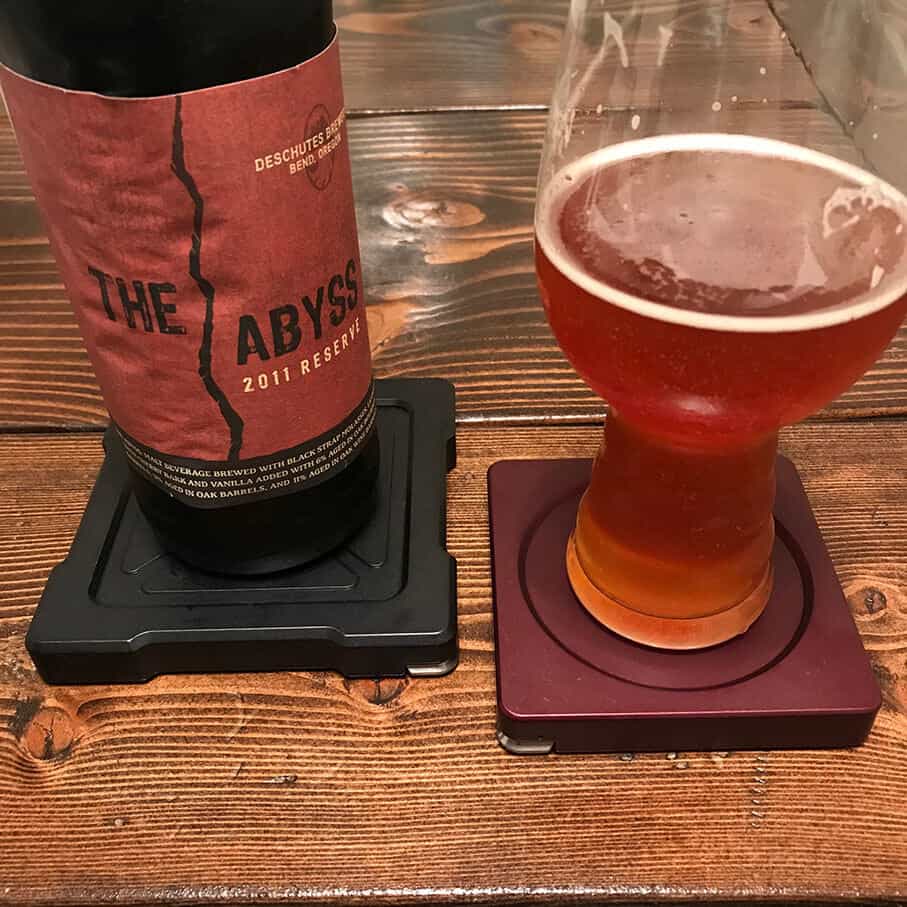 Coasters are great for keeping your beer glass from ruining your bar or coffee table, but those paper ones don't last long. For the heavy-duty drinker, you need a heavy-duty coaster. Coaster Werx has you covered with their MK-1 and Modern metal beer coasters. Check these out.
Coaster Werx Beer Coasters
You demand a coaster that can stand up to your hard drinking ways. Coaster Werx has created coasters that meet your needs.
The MK-1 and smaller Modern coaster are both made from Billet 6061-T6 aircraft grade aluminum and finished with a high quality stone wash and anodized finish. They're made of heavy-duty metal with a quality cork bottom to prevent scratching surfaces.
On the bottom of each Coaster Werx coaster you'll find the tools you need to get into any bottle or can. They feature a standard bottle opener, metal twist-off wrench for both 21 and 27 tooth bottle cap, 2 different size plastic bottle cap wrenches, and a can tab pry bar. No matter what you're drinking, these coasters will help you get inside.
Each coaster has a nice lip around the beverage-placement area in the center, to prevent condensation or a small over-pour from getting on your bar or table. Nothing worse than a coaster that doesn't do its job. These coasters have you covered and they clean up with a quick wipe from a wet washcloth.
Upgrade To Industrial Grade
We have a drink that fits our lifestyle, why not have a beer coaster that fits your drinking-style? Coaster Werx MK-1 and Modern coasters are a great looking, heavy-duty way to keep your beer from causing unwanted contact with your bar or table. They're built to last and help you get into your beer with ease.
Grab yourself a set of your own Coaster Werx heavy-duty beer coasters on their website now.